Oregon Aerial Advertising
AirSign provides extensive aerial advertising coverage throughout all areas of Oregon. From beach aerial advertising to sporting events and over busy highways, we'll display your message to crowds in a way your audience will be certain to remember.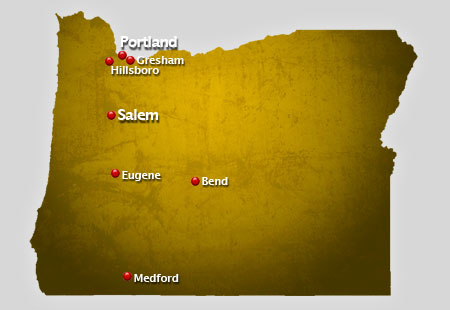 The state of Oregon roughly is divided into seven areas. These areas are the Willamette Valley, Klamath Mountains, Oregon Outback, Cascade Mountains, Oregon Coast, Columbia River Plateau and the Rogue Valley. Overall, Oregon is the ninth largest state in the United States, with a total area of 98,381 square miles. Climate in Oregon is influence by the Pacific Ocean, which creates a mild climate with cool winter and humid summer.
The Portland Trail Blazers of the National Basketball Association is the only major sports league team in the state of Oregon. The team is widely known and unbeaten in the NBA from 1970s to 1990s. Some minor league teams in Oregon are the Eugene Emeralds and the Salem-Keizer Volcanoes, both are baseball teams. Other teams are the Portland Chinooks, Central Oregon Hotshots, Salem Stampede, and the Eugene Chargers, all from the International Basketball League. The biggest university in Oregon is the Portland State University. There are three regional public universities in Oregon namely the Southern Oregon University located in Ashland, Western Oregon University located in Monmouth and the Eastern Oregon University in La Grande. Other popular universities in the state are the University of Oregon in Eugene, as the flagship university in liberal arts and a ranking university according to the U.S. News & World Report, and the Oregon State University in Corvallis, as a flagship university in science and engineering.
Tourist attractions in Oregon include the famous Crater Lake National Park, Bonneville Dam, Hells Canyon and the Mount Hood. Numerous national forests and parks surround the whole state as well as a number of national monuments.
Some of the cities in Oregon that we service:
Crowds are an aerial advertiser's paradise! A typical flight over popular events or locations can result in as many as 8,000,000 impressions! Have us fly your aerial banner over the crowds in Oregon to put your message wherever you want, whenever you wish at the best value in mass marketing!