Texas Aerial Advertising
AirSign provides extensive aerial advertising coverage throughout all areas of Texas. From beach aerial advertising to sporting events and over busy highways, we'll display your message to crowds in a way your audience will be certain to remember.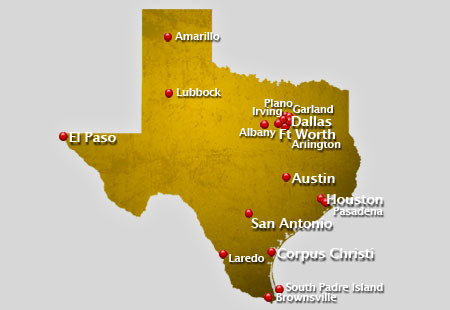 The largest state in the contiguous United States would be the Lone Star State, Texas. Popular cities in Texas include San Antonio, El Paso, Houston and Austin, its capital city.
When we say Texas, we always think of deserts and cowboys as well as rodeos. In reality, Texas is composed of more grasslands, forests and prairies than deserts. Rodeos have been formed in a lot of peoples minds since the cattle business has always been booming in the state.
A lot has been modernized in Texas through the years and the government decided that they should go with the flow. With the rise of a lot of fortune 500 industries in the cities, they have decided to also form a more comprehensive plan for higher education, thus giving more funds to research and technology.
One cannot really fully describe the climate of Texas since it has multiple climate zones that are responsible for the variable weather the state experiences. Snowfalls, tornadoes, thunderstorms are usual occurrences, as well. It is also for the public to know that Texas actually emits a large amount of greenhouse gases in the world since it includes a number of coal power plants among its refining and manufacturing industries.
Some of the cities in Texas that we service:
Crowds are an aerial advertiser's paradise! A typical flight over popular events or locations can result in as many as 8,000,000 impressions! Have us fly your aerial banner over the crowds in Texas to put your message wherever you want, whenever you wish at the best value in mass marketing!