Beaches are a golden opportunity for advertisers. Throughout the Summer, millions of people flock to local (or not-so local) beaches with the intent of being there the entire day. On an average weekend, a market like the Long Island, NY beaches will see 2-3 million visitors, which jumps to 4-5 million during a typical holiday weekend. These numbers are similar to what we see for the New Jersey and Southern California beaches as well. These crowds present excellent exposure opportunities for advertisers utilizing aerial banners.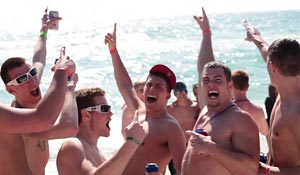 In reality, the very same factors that result in packed beaches are the ones that make for perfect aerial advertising. Long, warm summer days with clear blue skies and thousands upon thousands of people enjoying their day and drinking in all the local scenery has to offer... What better way to reach them than with a unique and memorable aerial advertising campaign?
Long Island New York
New Jersey Shore
Ocean City Maryland
Virginia Beach Virginia
Outer Banks North Carolina
Myrtle Beach South Carolina
Daytona Beach Florida
West Palm Beach Florida
Miami Beach Florida
Clearwater Beach Florida
Panama City Beach Florida
Chicago Shore Illinois
Galveston Texas
Los Angeles California
San Diego California
San Francisco California
Boston Massachusetts
Seattle Washington
In addition to all of the regular summer beach markets, AirSign also offers coverage in all of the prime Spring Break markets. Each year, during the month of March, hundreds of thousands of college students flock to the beaches for weeks of fun and parties on the beach. Aerial advertising consistently proves to be the most effective method of targeting the 18-25 age group during Spring Break, when schools all over North America rotate out the dates of the mini-vacation, giving advertisers a weekly influx of new students with money to spend.
This Year's (2023)
Top Spring Break Markets
Panama City Beach, Florida

South Padre Island, Texas

South Beach Miami, Florida

Lake Havasu, Arizona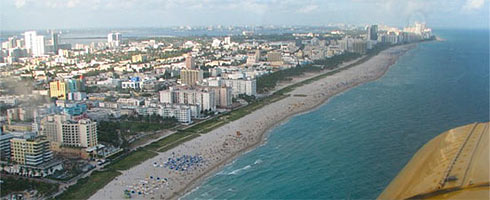 What could this much attention do for your business?